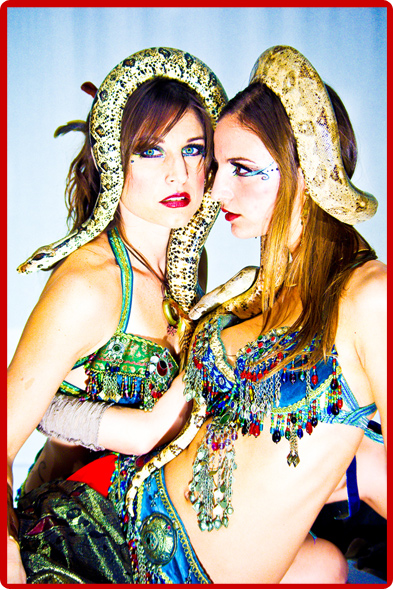 See Photographer Credits
Our dance style holds true to the essence of belly dance,
but just as there are many sides to every person,
there are many sides to our art.
(c) 2010 copyright theShimmySisters.com™ All rights reserved.
[email protected]
SHIMMY SISTERS™ is a Registerd Trademark
"Best entertainers in San Diego! And amazing costumes."- Charlie Bradley Entertainment Services
"I love this magical mystery tour" - Sharon Osbourne
"It was one of the highlights of the year!"
- John Friend of Anusara Yoga

Extraordinary Talented, Reliable, Dedicated, Athletic and always Classy Dancers.
Not your ordinary
Belly Dancers.
Sword Performers
Hoop Dancers
Snake Charmers
Wing Dancers
Fire Performers
Glow (LED) Toys
Instructors
( yoga, hoop & belly dance)
Theatrics
Interactive