Contact
Email: info@TheShimmySisters.com
Book The Shimmy Sisters through Nomad Artz Entertainment:



Contact: Gabriel : 619 347 9021 info@nomadartz.com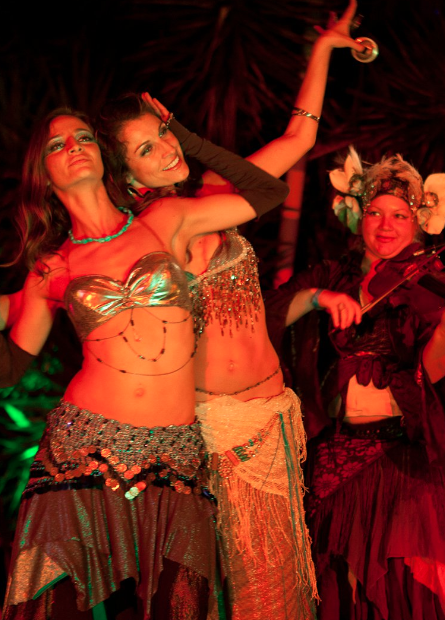 Photographer: : www.RootSolutions.com

Based out of San Diego, CA, however, we are Nomadic. We love to travel and tour!
Direct Contact Leilainia: info@leilainia.com
Direct Contact Adelaide: adelaide@theshimmysisters.com
"Between Leilainia's tradition-leaning sultriness and Adelaide's daring edginess, you can see why Howie Mandel, Sharon Osbourne and Piers Williams, the judges on NBC's "America's Got Talent," passed them along to the next round." -Doug Pullen, MediaNews Group
____________________

THANK YOU!!! The Shimmy SIsters were TRULY the hit of the party. Everyone was completely astounded and blown away. Thier performance was by far the best belly dancing I've ever seen, and the fire/sword/hoop stuff was never seen before by many of us. Everyone, I mean everyone, was thrilled with her performance." 04/18/09 Birthday
____________________
"My expectations were exceeded by The Shimmy Sisters. Adelaide and Leilainia combined with Danyavaad make up what is by far the best Middle Eastern influenced ensemble I have ever experienced." - San Diego Beach Life Magazine. Read full article May 2008.
____________________
"[The Shimmy Sisters] have become two of San Diego most well-known bellydancers." - Dance San Diego Magazine - read full article March 2008.