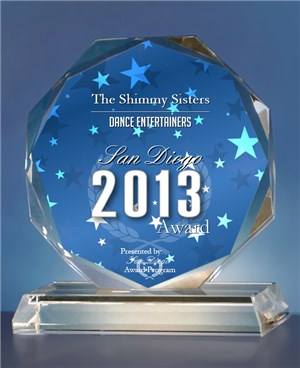 THE SISTERS
A typical show is 20- 45 minutes to a CD.
Props may include belly dance, snakes, fire , swords, crowd interaction, veils, wings and zils.

This show can be performed in a living room, patio, restaurant, are any area people enjoy gathering.
You may hire them as a solo act or duet.
Dancers roam around the venue creating charm and ambiance to your evening.
THE WHOLE SHEBANG

4+ musicians and 4+ dancers
+Whole sound system set up, rental,
+ sound tech for 6 hour event.
+ Lighting system
+ Dj /musical interludes
+ Event Photography.
Band plays ambiance, Dancers Greet Guests,
+ 90 minute show :
can be broken up through out the event
SENSUOUS STAGE SHOW
Danyavaad and The Shimmy Sisters can produce
a short 45-minute set or a full 2 hour show
incorporating multiple musicians and dancers.
Great for corporate events, private parties, or festivals.
The regular show includes 5 members; 3 musicans
and 2 dancers. Often this is expanded to include
8 members; 4 musicians and 4 dancers. Violin,
accordion, drums, and more talented dancers make the show a whirlwind of energy and entertainment!
MOROCCAN CHILL LOUNGE
A beautiful Bedouin Wedding Tent filled
with oriental rugs and pillows.
Sit back, relax and
allow Danyavaad and the Shimmy Sisters take you on a cultural journey through dance, music and the mystic of the East.
When not performing live, eclectic Middle Eastern & Indian Vibe DJ sounds mystify the tent creating a chill lounge or a dance party depending on what the mood calls for.
GYPSY CIRCUS
Let the silliness begin! We are multi-faceted and can create fun skits and sideshows throughout an event.
This includes a roaming gypsy band
+ spontaneous exercise classes
+ stilt walking
+ fun characters acting
+ interacting with people
+ snake charming
+body/face paining
+ We always leave time for those
spontaneous bursts of inspiration!
Danyavaad has a generator-powered mobile
music setup - perfect for remote locations. Ideal for
street fairs, grassy parks, the beach... they've even
performed at a waterfall in Mexico!
FESTIVALS

Stage Show + guerilla Show + street skits + workshops
+ hotel, accommodations and travel

basic lighting for our performance area: 2 light trees, a wash and 4 up lights, a few tapestries, basic PA and 1 rug
*Great for smaller events, backyard parties, house parties and side stages.