What the Press is saying:

Leilainia (Leila) Penix is a finalist in San Diego Magazine's Women of the Year 2012. She is honored to be recognized as a leader amongst the prestigious group of female entrepreneurs in the San Diego community. Leilainia is co-owner of Nomad Artz / Backgroud Productions and half of the world renown Shimmy Sisters.
Leilainia, her husband Gabriel and her sister Adelaide help culture thrive through the arts. Through visual and performance art they inspire by thier beatiful imagination, love for the arts and talent. The dynamic trio perfrom, organize and manage events, produce stage shows and arrange ambient entertainment.
San Diego Magazine's Woman of the Year award recognizes dynamic women who work to create positive change and contribute to the community. Celebrate with this year's inspirational nominees over hors d'oeuvres, cocktails and the 2012 Woman of the Year presentation.
Join San Diego Magazine and Leilainia Penix
September 18, 2012 at the La Costa Resort and Spa from 6:30pm - 8:30pm.
A portion of ticket sales to benefit Center for Community Solutions.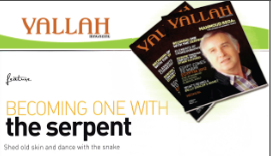 "Dancing with the snake is like danicng with nature itself."

"worthy of Cirque Du Soleil"- Betty Ligon

" they have a show that's like nothing else"- News Channel 9

"A show well worth staying out for."-Examiner SD

One of Leilainia's favorite benefits of belly dance is "it allows women to love their bodies the way they are." But do enough of it, and those bodies are bound to change.-EXPRESS in the Washington Post (Page 19)

"Between Leilainia's tradition-leaning sultriness and Adelaide's daring edginess, you can see why Howie Mandel, Sharon Osbourne and Piers Williams, the judges on NBC's "America's Got Talent," passed them along to the next round." -Doug Pullen, El Paso Times and MediaNews Group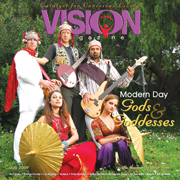 Gods and Goddess: Vision Magazine

"The Shimmy Sisters have become two of San Diego most well-known bellydancers." - Dance San Diego Magazine - read full article March 2008.

Heart Magazine featured The Shimmy Sisters in their Fall 2006 issue. Read the article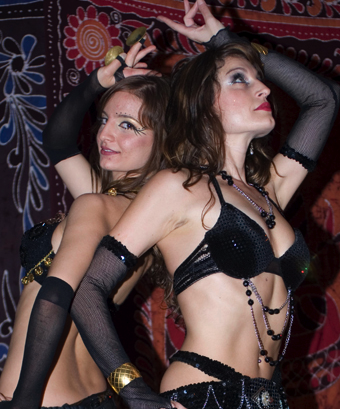 "My expectations were exceeded by The Shimmy Sisters. Adelaide and Leilainia combined with Danyavaad make up what is by far the best Middle Eastern influenced ensemble I have ever experienced."
- San Diego Beach Life Magazine.
"A Spiritually Rockin Journey! The full house included everyone from your all American dad with his two 10 year old daughters to burners, and Internationally known dancers to local musicans. With standing room only, people sat on the floor, and stood between tables and chairs and by the end, the entire crowd was dancing along with them! A man in the audience said " it feels like I am being taken back into an ancient past ... into my nomadic past life." Read ful Article in The Papyrus


"Though Bellydancing is immensely popular, it's a testament to the skill needed to perform the songs and the moves that, until teh recent appearance of Danyavaad and the Shimmy Sisters. no other groups have ever tried to make an impact with the music."- The Beacon.
"The Shimmy Sisters and Danyavaad captivated the crowd with enticing movements set to hypnotic rhythms. The belly-dancing Shimmy Sisters produced a stunning visual delight with twirling skirts intermingling with multiple colored scarves to become living, moving art. The sisters' concentration, flexibility and control were evident as they, with flaming swords balance on their heads, stretched and twisted eliciting applause from the audience. "- Elizabeth Guiten of the Imperial Beach Eagle & Times. Nov 28, 2008 issue.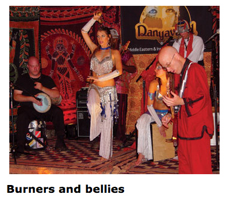 "Everyone was mesmerized by the sight. On stage, the beautiful Shimmy Sisters bellydanced and balanced long, sleek swords on their heads while leaning back into a somewhat contorted position. The members of Danyavaad closed their eyes and sank into the Middle Eastern-fusion music they were making, and with the skilled DJ Sandbag on bass, Gabriel Penix on bongos and Greg Vaughan on electric sitar, the audience sank into it." - Kinsee Morlan of the San Diego CityBeat, August 2008 issue.
What our clients are saying:
THANK YOU!!! The Shimmy Sisters were TRULY the hit of the party. Everyone was completely astounded and blown away. Thier performance was by far the best belly dancing I've ever seen, and the fire/sword/hoop stuff was never seen before by many of us. Everyone, I mean everyone, was thrilled with her performance." 04/18/09 Birthday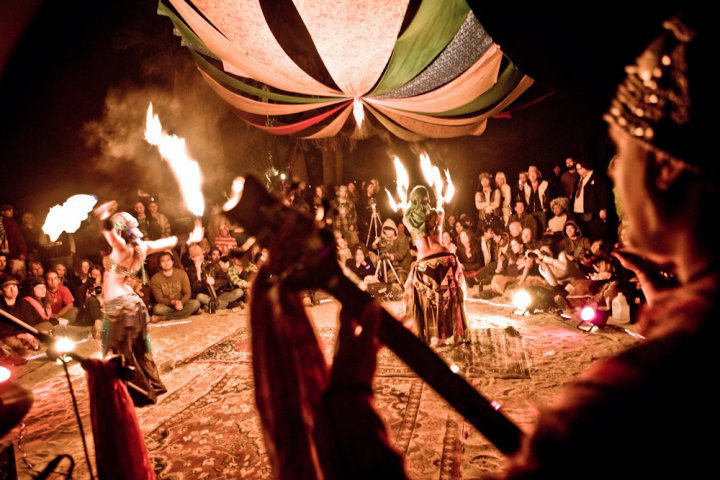 Gaslamp Quarter Stage Saloon 3/22/09 Performance: "I just wanted to personally thank each and every one of you for being so awesomely amazing and welcoming me the way you did. You are all beautiful artistic people that possess your own unique talents. I feel very inspired and happy today since our gathering last night. It was truly my honor to be able to vibe with you guys and collaborate. I was a little nervous at first because I have been out of the loop with dance but everyone there was supportive and accepting of one another. So thank you for being you and staying true to love compassion and art. Lastly I just wanted to say, I have never met a group of friends that are all equally talented in their own way. Its amazing to see you guys feed off one another and nurture one another's art. You all possess your own special powers and to see it all mixed together it is truly and art that cannot be mimicked. So… Hats off to you all. round of applause… BRAVO!!!!" - Annie Martin (AKA Eliza)
San Diego Brazil Carnival 2009: "I have never seen the Shimmy Sisters like that! People were just in ahhhhhhhhhhhhhhh they could not believe their eyes! It was by far one of the most amazing interaction show that I have seen take place at Carnival! I got some great pictures! Tell your sister that she looked beautiful with the curls! What a nice touch!" - Christine Portella, Brazilian Productions
"I could NOT have done [our event] without the Amazing Shimmy Sisters!! Who knew two + years ago when I saw you perform at a show that I would be blessed enough to have you perform at my very own event! You all are the best and I am absolutely thrilled that you enjoyed the party! I look forward to definitely working with you again! "- Shirley Llamado - Qualcomm, Inc.
"The Virgin Unite Rock the Kasbah Party Oct 23, 2008 was the very first time I had a chance to work close to you...and I loved every minute of it! You are so beautiful, you move so gracefully, you have such a beautiful presence, your spirit glows all around you, what a completely inspiring energy you have! As the performer, you are the one moving on the outside, but as the spectator, I was totally moved on the inside. Watching you dance is a profound, soul nurturing experience...and I was awakened by it." - Celine Thibodeau about Leilainia

You touched my whole crew so much.
Wanted the two of you sisters to know that I am completely in awe of
your extreme grace and magical lovely energy that you guys give so
selflessly of yourselves in performance. It shines through so
beautifully, and we all got to take a little chunk back to our
families when you touched us in Trinity. For real, you are true
goddesses and deserve all that the world will provide for you. I love
you and your crew so much and am with you as you do your thing always.
Know that you have a lifelong friend and partner with the Humboldt
Love crew and with any other thinktank I am involved with. Please
consider me at any junction as my mind will always be open to all
options involving you and your dancing.
From one gypsy to another and in Loving light.
-Sergie: 2009 Humboldt Music and Arts Campaign. :


"Danyavaad & The Shimmy Sisters exceeded our expectations in so many ways. Not only are they beautifully talented musicians and dancers, but they are very professional and competent. We were also touched by their sincere warmth and friendliness. They would be a magical addition to any creative event."- Mycenay Plyler- Booking Agent for Global Change Music www.GlobalChangeMusic.org

"Your dances at Alma were truly wonderful (particularly that solo)...Really!!....I've spent my entire life since my early teens studying and teaching movement & martial arts and I wouldn't bother to say that if I didn't mean it. Good Work!!"- Chris Luth, Tai Chi Master
"The Shimmy Sisters are truly an amazing duo in the dance world. I have been honored to have them dance on three occasions for events I thought would really enjoy the talents and movements of their dance interpretations. They are very professional, talented and beautiful in all aspects. From the initial contact to the actual dance and costuming, I was more than impressed with what they brought to the table. They are deserving of many accolades and I would wholeheartedly venture to say that they will mesmerize you."
- Pavel Sfera, Singer/humanitarian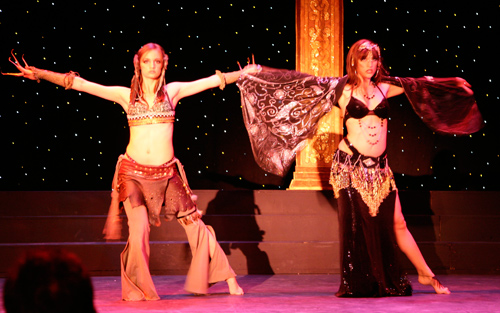 ..........................p........................................................................................ photos by david@sabalphoto.com
"You and Adelaide are FANTASTIC and hands down the best dancers on the DVD!!! You're as flexible as a cobra, your choreography is fresh and exciting and you sisters were in PERFECT synchronically. You and Adelaide are highly skilled and talented. I am so proud of you! You both have personality and flare. No other dancer, except Aziza (really liked her) had that. Not one of those dancers have what you and your sister have. Not a one..."
- Sandra Catena Bellydance performer and instructor NYC.
I was invited by Greg to Ishtar Rising, and I wanted to let you know how much I enjoyed the performance. I was blown away . The soloist had such control over her body and the audience that I felt like she stopped time. I literally felt like I was in the "Matrix". And Leilainia's sword dance was one of the most incredible things I've ever seen. I can't believe that she could dance so expressively while at the same time balancing those swords . Thank you so much for sharing your art . It really transported me somewhere exotic. The live music drumming and dance were a great combination . - S.L.
Great Job last night!! You both raised the energy level & put on a great show. My sister is a dancer, so I was forced to go to many dance shows. The green costumes were cool. You both are raising the bar as far as belly performances go. The part where you [Leilainia] dance & Adelaide try's to cut in front of you is always funny - how many belly shows have humor? -greggorio shedlik Photographer at Rosie and Joe's Show Sept 2006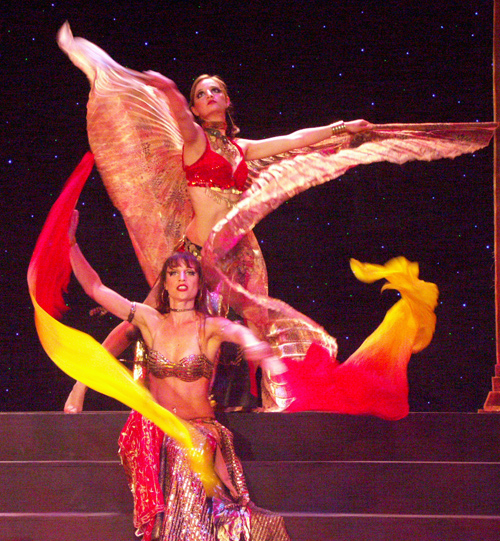 ..........................p............p................................... photos by david@sabalphoto.com
Thank you so much for the amazing show that really dazzled all our guests. The show was very beautiful and highly professional . You were all stunning. As you are a great dancer, it was a pleasure doing business with you. - 7/21/06 Wedding
What a beautiful day and experience it was . I thought I died and went to heaven with thirteen belly dancing angels! The drumming and music was non-stop fun... You were the hit of the parade. I have spoken to many people and you were there favorite entry! - Coronado 4 th of July Parade 2006
Hi Leilainia, Just want to thank you. I really enjoyed working with you and your sister. You were both very charming and beautiful as well as being talented expressive dancers. Also very easy to work with! I hope Doug [Adamz] can put together another show with all of us again sometime, it was a good group altogether! - Evan Morgan, musician
Leilainia and Adelaide, I had fun watching you guys perform Saturday evening. It was nice seeing a different style of belly dancing. I really loved the sword and snake dances . I have never seen a snake dance before so I thought that was really cool! I'll see you guys soon. - Estrella Rangel
Hey Leilainia! I loved your show at Ishtar Rising! You guys are great! I really loved your performance. I used to take dance and I really appreciate when people have good choreography . You guys really accented the music with your movements and I loved your use of props . I'm looking forward to checking you guys out again. Keep up the awesome work! Much love.
- Miles Davis

"You two are absolutely a pleasure to see! Together you have brought dance and beauty to an extraordinary experience! Unforgettable! Thank you so much for such an amazing show! Your talent is awesome! Will see your again soon!"
- Sincerely, David Child, S. D. Super Sonic Samba School
"It was again a pleasure seeing you and your performance! Your costumes were great, as always, and your dance very unique with symmetry, style, and humor as well. The only thing wrong with it was...it was too short! " -Tribal Caravan Attendee